Dip Tube Lengths are an area of packaging that can be wildly confusing. If you need help measuring the length of dip tubes - have no fear, we are here to help!
Most of the pump and sprayer manufacturers produce pumps with one standard dip tube length that is designed to be long so you can trim it to your needs. If you are ordering pumps and sprayers as a special order, most manufacturers' will cut the dip tube for you, or dip tubes can be cut as a secondary process after they have been produced.
Either way, you still need to determine the proper length of the dip tube in order to have a optimal fit. There are many ways to determine dip tube length, let's go through one way that we normally use here at vimex-m
Step By Step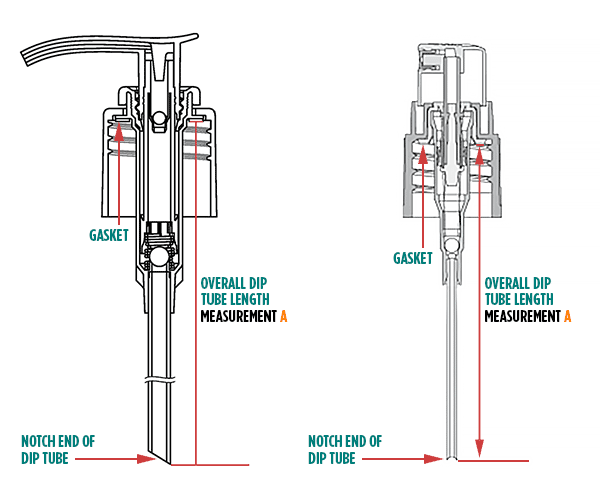 Begin the process by measuring the length from the gasket to the notch end of the dip tube, as it is originally produced. The number that you find will give you the overall dip tube length, let's call this measurement A.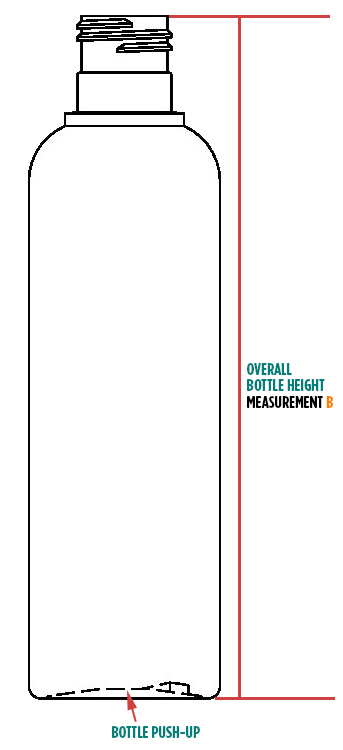 Next, you will need to measure the bottle your pump/sprayer goes in. You can do this by measuring from the land (the top of the bottle), all the way to the bottom of the container (or simply refer to the technical drawing for exact measurement). Subtract 3/32" (inch) from this measurement to compensate for the push up, and let's call this measurement B.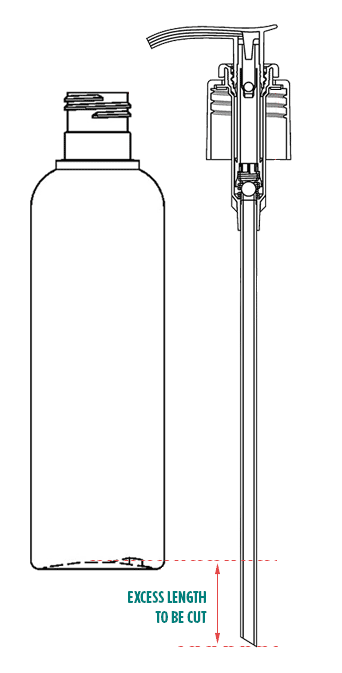 To find out the length of the dip tube that needs to be cut, simply calculate the difference between measurement A and B. This is the excess length of the dip tube you don't need.